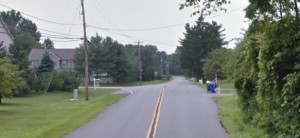 GLASGOW, DELAWARE (3/4/2016) A UPS driver was seriously injured Thursday when his stopped delivery truck was struck by a car in Glasgow, authorities said. The driver of the car also was taken to a hospital.
The accident on Old County Road near Bar Drive was reported at 3:50 p.m., said Sgt. Abigail E. Haas of New Castle County paramedics.
The 33-year-old driver had been in the rear of the truck preparing to make a delivery when a sedan struck the vehicle, Haas said.
Paramedics treated him for a head injury and he was flown by Delaware State Police helicopter to Christiana Hospital in Stanton in serious but stable condition.
The driver of the car was taken by ambulance to the hospital, Haas said.
New Castle County police were investigating the crash.
Aetna Hose, Hook & Ladder Company of Newark also responded.