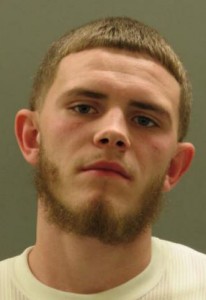 WILMINGTON, DELAWARE (3/4/2016) A 19-year-old man has been charged in a shooting death last month, Wilmington police announced this morning.
Adam Jablonski, 19, of New Castle, was charged with criminally negligent homicide, possession of a firearm during commission of a felony and possession of a firearm by a person prohibited in the death of 26-year-old Sameir Handy.
The shooting happened about 6:45 p.m. Feb. 26 in a home in the 1000 block of N. Pine St.
Jablonski was arrested Thursday at Vaughn Correctional Center near Smyrna, where he was already in custody. He is now being held there without bail on the new charges.