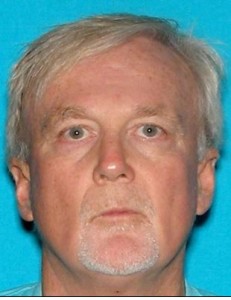 NEWARK, DELAWARE (3/3/2016) A Middletown man was arrested in a road rage incident on Old Chestnut Hill Road, Newark police said Tuesday.
The incident began about 12:10 p.m. Monday at the intersection of Routes 4 and 72, Cpl. James Spadola said, where two drivers exchanged words.
They continued driving west on Route 4 and turned onto Old Chestnut Hill Road, with both drivers stopping and getting out of their vehicles.
Christopher Esdale,  58, of Middletown, was in the following car and walked toward the other driver, Spadola said.
"While walking towards the victim, Esdale lifted his shirt and put his hand on a holstered handgun in his waistband. The victim yelled and got back into his car, at which point Esdale closed the driver's door on the victim's leg. The victim's screams were heard by a Newark police officer that was on Old Chestnut Hill Road," Spadola said.
The officer took Esdale into custody without incident. He was charged with aggravated menacing and offensive touching.
The victim didn't require medical attention, Spadola said.
Spadola asked anyone with additional information on the incident to contact Officer Nathan Graber at 302-366-7100, ext. 3436, or nathan.graber@cj.state.de.us.