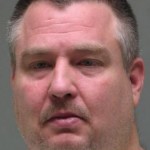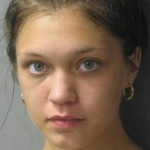 NEW CASTLE, DELAWARE (2/27/2016) A Bear man and his girlfriend have been charged in three armed robberies that happened in quick succession in the New Castle area, Delaware State Police said this morning.
The robbery spree began at 9:47 p.m. Thursday at the Express Mart, 703 Pulaski Highway (U.S. 40).
The second robbery happened at 9:54 p.m. at the Shell Station, 299 Christiana Road.
The third happened at 9:59 p.m. at the Sunoco station, 285 Christiana Road (Route 273).
Police said a white van was used in each of the robberies and a trooper spotted it a short time later on Christiana Road near Airport Road.
George L. Hamilton, 46, was arrested along with his girlfriend, Jessica August, 23, of Port Deposit, Maryland. Police said she was in the van as he committed the three robberies.
Both were charged with first-degree robbery, wearing a disguise during commission of a felony and three counts of second-degree conspiracy.
Hamilton was being held at Vaughn Correctional Center near Smyrna in lieu of $204,000 cash bond. August was being held at Baylor Women's Correctional Institution in lieu of $204,000 secured bond.
Police said there were no injuries in the robberies.