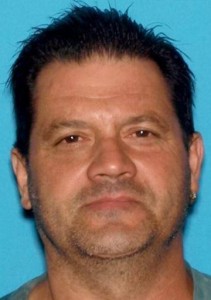 LITTLE HEAVEN, DELAWARE (2/22/2016) A New Jersey man was charged with driving under the influence of alcohol after he drove his car across the Route 1 median Sunday and collided with another vehicle, then fled on foot, Delaware State Police said. The other driver was seriously injured.
The crash happened about 5:30 p.m. south of Mulberrie Point Road in Little Heaven.
Robert Addari, 50, was northbound in a 2003 Ford Fusion when he drove in the grass median and then entered the southbound side of the highway, colliding with a southbound 2006 Toyota Camry in the left lane driven by Megan M. Rhinehardt, 32, of Harrington.
Police said  Addari fled west on foot into a field, where troopers found him near a wooded area. He resisted arrest but was taken into custody, police said.
Rhinehardt was taken by ambulance to Bayhealth Kent General Hospital in Dover with injuries police said were serious but not life-threatening. She had been wearing a seat belt.
Addari was being held by police pending arraignment on charges of vehicular assault, resisting arrest, DUI, leaving the scene of a collision resulting in injury, driving on the wrong side of the roadway and failure to remain within a single lane.
DelDOT reported the southbound lanes of Route 1 (Bay Road) were closed several hours as police investigated and the wreckage was cleared.