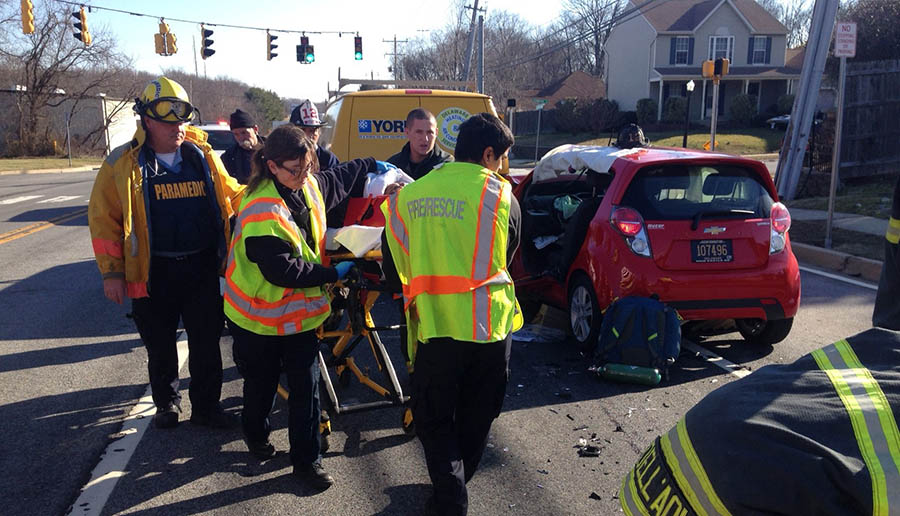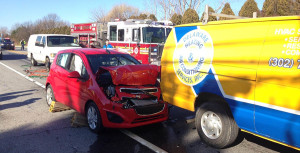 GLASGOW, DELAWARE (2/22/2016) Three people were injured in a crash on Old Baltimore Pike this morning, according to reports from the scene.
The crash happened about 9 a.m. at Torrington Way, with a car colliding with a van.
One of the car's occupants was trapped in the vehicle until freed by firefighters.
The three injured were taken by ambulance to Christiana Hospital.