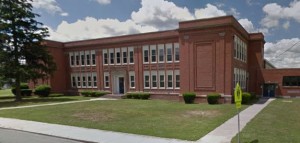 HARRINGTON, DELAWARE (2/17/2016) A suspect in a hit-and-run collision was tracked down through her Facebook page, city police said. Tuesday.
The accident happened Feb. 1 in the parking lot of Chipman Middle School.
A driver involved in the collision remained at the scene but the other driver fled, police said.
Police said they located the vehicle after investigating officers and the driver who remained at the scene identified the suspect on her Facebook page.
Brooke S. Pendry, 25, of the 7600 block of Park Brown Road near Harrington, later turned herself in and was charged with leaving the scene of a property collision accident, failure to provide information at a collision scene resulting in property damage, following a motor vehicle too closely and inattentive driving. She was released on $800 unsecured bond.