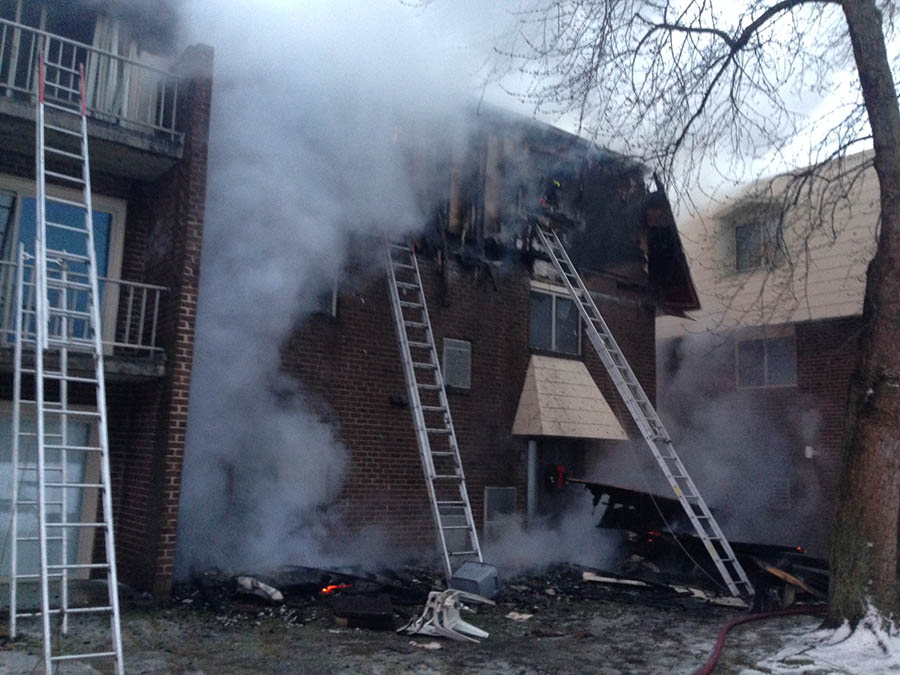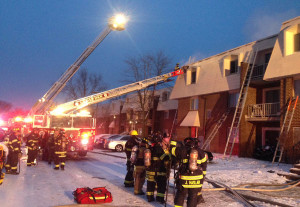 GLASGOW, DELAWARE (2/15/2015) Fire broke out at an apartment complex in Glasgow this afternoon, according to reports from the scene.
The blaze was reported about 4:30 p.m. at 37 Winterhaven Drive in the Autumn Park Apartments.
Smoke was coming out of the building when firefighters from Aetna Hose, Hook & Ladder Company arrived, and flames went through the roof of the building.
Christiana firefighters also were called out.
No injuries were reported.
The Delaware state Fire Marshal's Office is investigating the blaze.