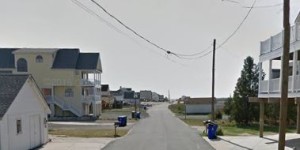 SOUTH BOWERS, DELAWARE (2/13/2016) A Felton man was charged with driving under the influence of alcohol after he crashed his truck into a house in South Bowers and then fled, Delaware State Police said this morning. The truck and house caught fire.
The crash of a 2011 Chevrolet Silverado pickup was reported at 7:35 p.m. in the 4300 block of South Bowers Road.
South Bowers firefighters extinguished the flames, which had engulfed the truck.
Police said the driver, Donald L. Kittle, was found hiding between some houses nearby. He wasn't injured.
In addition to DUI, Kittle was charged with failure to provide information at a collision scene, failure to report a collision to police, leaving the scene of a property damage collision and failure to have insurance.
Police said Kittle also became disorderly at the Troop 3 barrack in Camden, pushing an officer, and was charged with offensive touching of a police officer.
Kittle was being held at Sussex Correctional Institution near Georgetown in lieu of $2,000 cash bail.