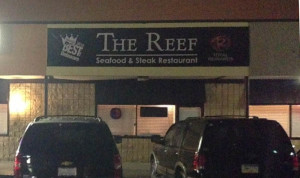 BRANDYWINE HUNDRED, DELAWARE (2/12/2016) Eight people have been arrested in connection with an illegal sportsbook payout at a Brandywine Hundred restaurant, including the owner, authorities said today .
Those charged are accused of working together to structure winning cash payouts of football parlay tickets to evade cash transaction reports, according to the state Division of Gaming Enforcement.
Charles Ross, owner of the restaurant, six employees and a Delaware Park cashier were arrested Feb. 3 by Delaware State Police detectives assigned to gaming enforcement.
Delaware Park casino and the Delaware Lottery assisted with the investigation, the division said, noting that structuring cash transactions to evade reporting requirements is a violation of Delaware's money laundering statute.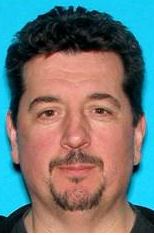 The division asked that anyone who received less than 100 percent of the value of a winning football parlay ticket when cashing out at The Reef contact state police Detective Philip Jackson at 302-526-5854.
Those arrested and the charges:
Charles Ross, 54, owner of The Reef
• Structuring
• Conspiracy 2nd
• Falsify Business records
• Criminal Impersonation
• Conspiracy 3rd
Jennifer Maldanado, 42, employee of The Reef
• Structuring
• Conspiracy 2nd
• Falsify Business records
• Criminal Impersonation
• Conspiracy 3rd
John Miller, 34, employee of The Reef
• Structuring
• Conspiracy 2nd
• Falsifying business records
• Conspiracy 3rd
Jamie Sammartino, 26, employee of The Reef
• Structuring
• Conspiracy 2nd
• Falsifying business records
• Criminal impersonation
• Conspiracy 3rd
Mark Minchak, 37, employee of The Reef
• Structuring
• Conspiracy 2nd
• Falsifying business records
• Criminal impersonation
• Conspiracy 3rd
• Theft
Joseph Cirpriano, 34, employee of The Reef
• Structuring
• Conspiracy 2nd
• Falsifying business records
• Criminal impersonation
Darlene Johnson, 60, employee of Delaware Park
• Structuring
• Conspiracy 2nd
• Falsifying business records
• Conspiracy 3rd
Graham Mooney, 33, employee of The Reef
• Structuring
• Conspiracy 2nd
• Falsifying business records
• Criminal impersonation
• Conspiracy 3rd