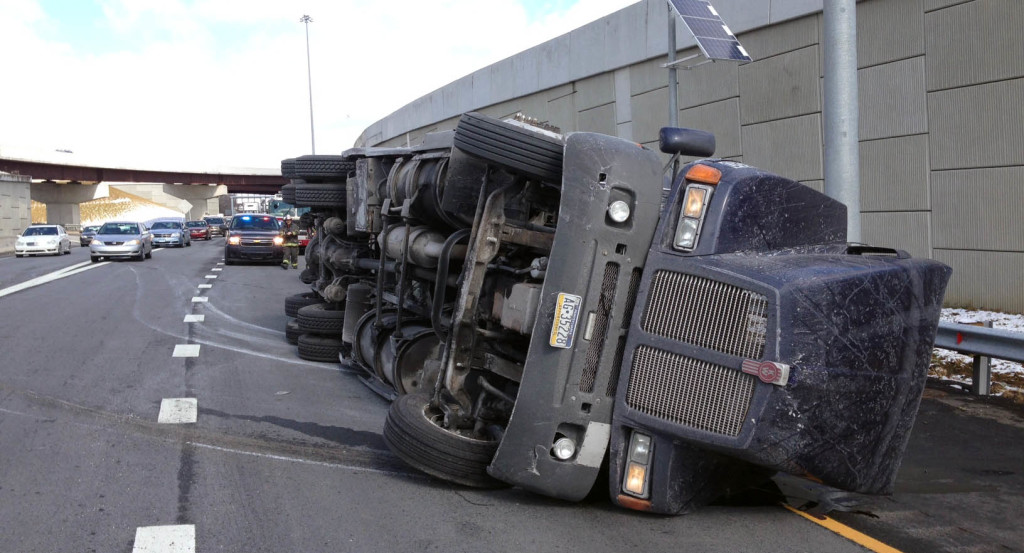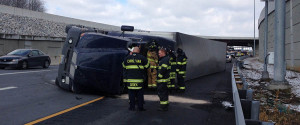 CHRISTIANA, DELAWARE (2/10/2016) A crash with an overturned tractor-trailer jammed southbound Route 1 traffic just south of Interstate 95 for hours today.
The accident about 11:55 a.m. closed the ramp from northbound I-95 to southbound Route 1, DelDOT said, until 4 p.m.
The left southbound lane and shoulder of Route 1 were reported open at 7 p.m.
Delaware State Police said the trucker, Paul M. Taylor, 52, of Montrose, West Virginia,  was exiting from I-95 onto southbound Route 1 when he lost control at the end of the ramp. The truck ended up across the left lane and shoulder of Route 1 on its left side, just north of the Christiana Mall exit.
No other vehicles were involved.
Police said Taylor, who suffered minor injuries and was taken by ambulance to Christiana Hospital, was cited for careless driving.
The tractor-trailer was loaded with dog food.
Christiana Fire Company also responded.