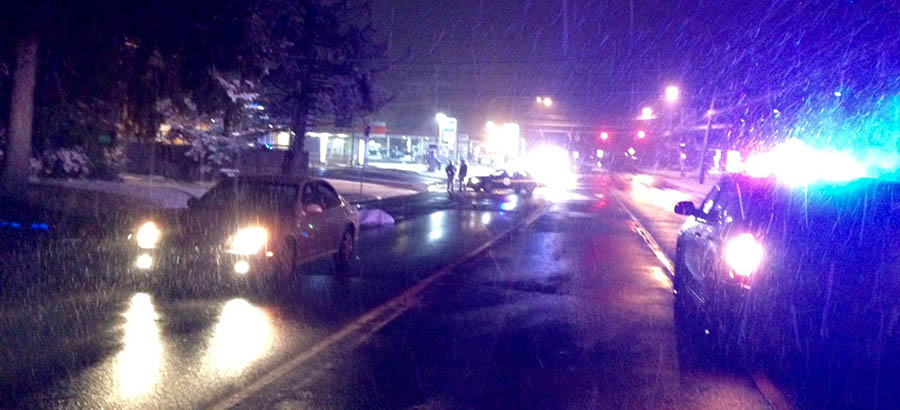 BRANDYWINE HUNDRED, DELAWARE (2/10/2016) An elderly Pennsylvania man was killed early this morning when he was struck by a vehicle on Foulk Road, according to Delaware State Police.
The pedestrian accident in the 1700 block, just south of Silverside Road, happened about 4:30 a.m.
The 76-year-old man was pronounced dead at the scene, said Sgt. Abigail E. Haas of New Castle County paramedics.
The man is from Pennsylvania, police said, but his name is being withheld pending notification of next of kin.
Police said he was crossing Foulk Road from west to east when he stepped into the path of a 2002 Hyundai Sonata that was southbound in the left lane.
The driver, Edward Culver, 36, of Wilmington, stopped at the scene. He was not injured.
Police said it was dark and snowing at the time, and the pedestrian was not using a marked crosswalk nor wearing reflective material.
The road was closed about two hours.
Talleyville Fire Company also responded.