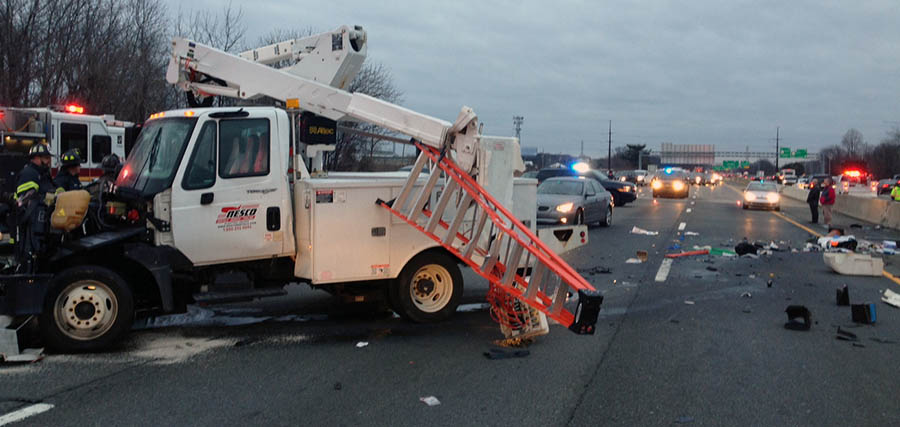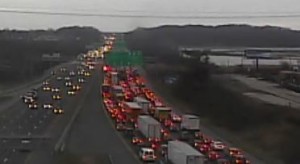 NEWPORT, DELAWARE (2/8/2016) A 29-year-old Pennsylvania man who was driving a utility truck involved in a crash that jammed southbound Interstate 95 near Newport this morning died of his injuries, Delaware State Police said.
The accident happened shortly before 7 a.m. in the Churchmans Marsh area.
For an unknown reason, the 2012 International Terrastar truck veered  left and crossed four lanes of the highway, striking a concrete median barrier, then veered back to the right and overturned onto its right side, police said.
The driver, who wasn't wearing a seat belt, was ejected out the passenger-side window and landed in the left lane..
The truck returned to an upright position and stopped in the middle lanes, police said.
The driver, from Lansdale, was treated at the scene by New Castle County paramedics, then taken by ambulance to Christiana Hospital in Stanton, where he died. Police said his name was being withheld pending notification of next of kin.
Traffic was jammed for more than 3.5 hours as all southbound lanes were closed while police investigated and the wreckage was cleared. DelDOT reported all lanes reopened at 10:41 a.m.
Christiana and Minquas fire companies responded.