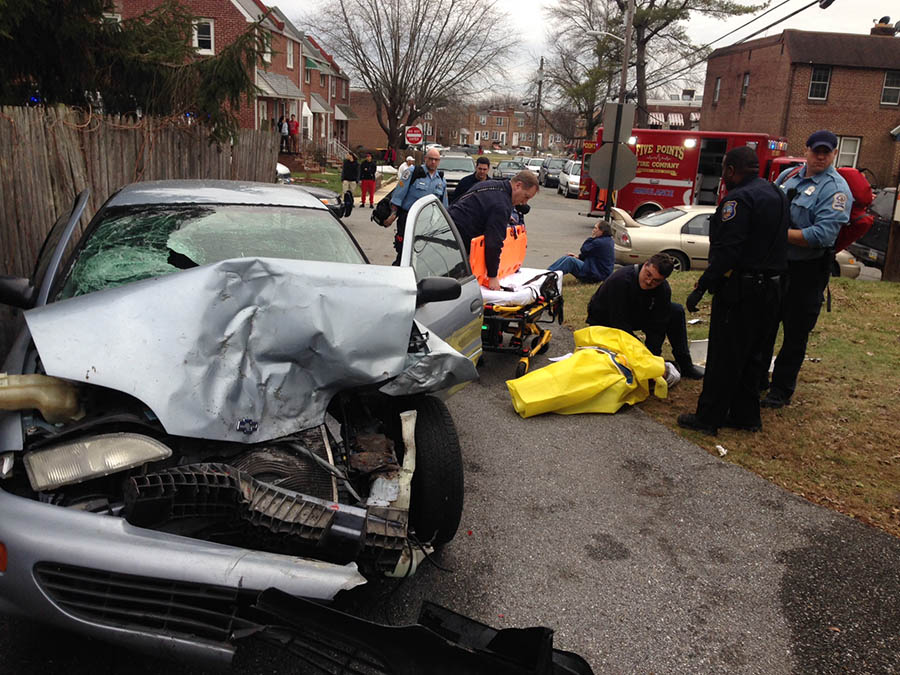 ELSMERE, DELAWARE (2/4/2016) Two men were injured when a car went out of control and struck a parked vehicle in Elsmere this afternoon, according to reports from the scene.
The accident happened about 3:30 p.m. in the first block of Elsmere Blvd.
A Chevrolet sedan went up a driveway, where it struck the other vehicle. Witnesses pulled the injured out of the car.
The driver, in serious condition, and a passenger were treated at the scene by New Castle County paramedics and taken by ambulance to Christiana Hospital in Stanton.
Elsmere police and firefighters were on the scene.