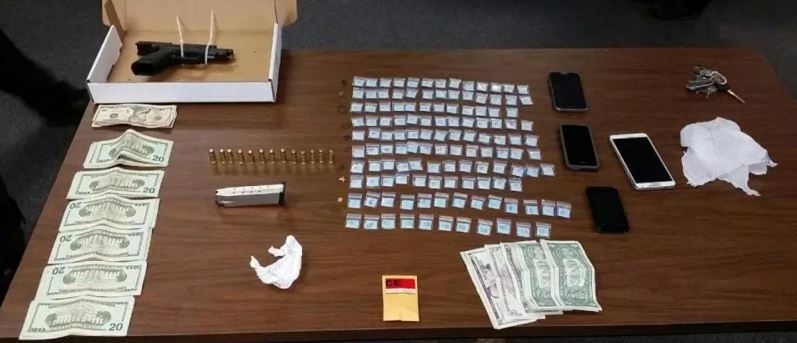 DOVER, DELAWARE (2/3/2016) A 22-year-old Dover man was arrested on drug and weapon charges, city police said today.
The arrest of Morris Savage came about 1:20 p.m. Tuesday at Route 8 and Saulsbury Road during a traffic stop that followed a drug investigation, Master Cpl. Mark Hoffman said.
Officers seized a stolen .40 caliber handgun, 125 bags of heron, .8 grams of marijuana and $809 in suspected drug proceeds, Hoffman said.
"Savage also had warrants from a prior incident that included charges of driving without a license and resisting arrest," Hoffman said.
As a result of the latest arrest, Savage was charged with possession of a firearm during commission of a felony, possession of a firearm by a person prohibited, possession with intent to deliver heroin, possession of Tier 1 with aggravating factor, carrying a concealed deadly weapon, receiving a stolen firarm, possession of marijuana and possession of drug paraphernalia.
He was being held at Vaughn Correctional Center near Smyrna in lieu of $73,502 secured bond.