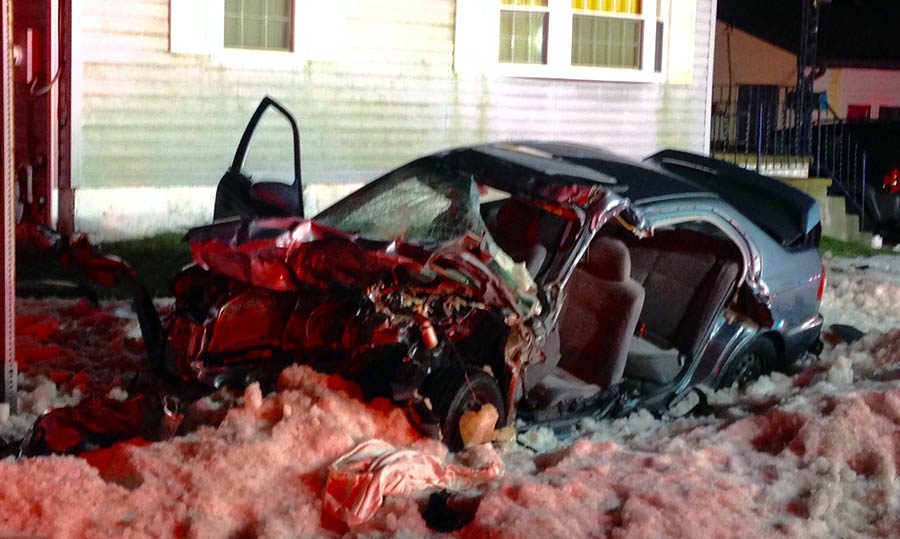 PRICES CORNER, DELAWARE (2/2/2016) Two men were injured in the crash of a car early today, authorities said.
The accident happened about 12:35 a.m. in the 2300 block of Faulkland Road, in the Brookland Terrace neighborhood.
The 18-year-old driver was trapped in the wreckage and freed by firefighters after about 15 minutes. He was treated for head, chest and possible internal injuries, then flown by Delaware State Police helicopter to Christiana Hospital in Stanton in critical condition, said Sgt. Abigail E. Haas of New Castle County paramedics.
A 21-year-old passenger was treated for chest and possible internal injuries before being taken to the hospital by ambulance. He was in serious condition, Haas said.
New Castle County police investigated the accident.
Cranston Heights, Elsmere and Belvedere fire companies responded.