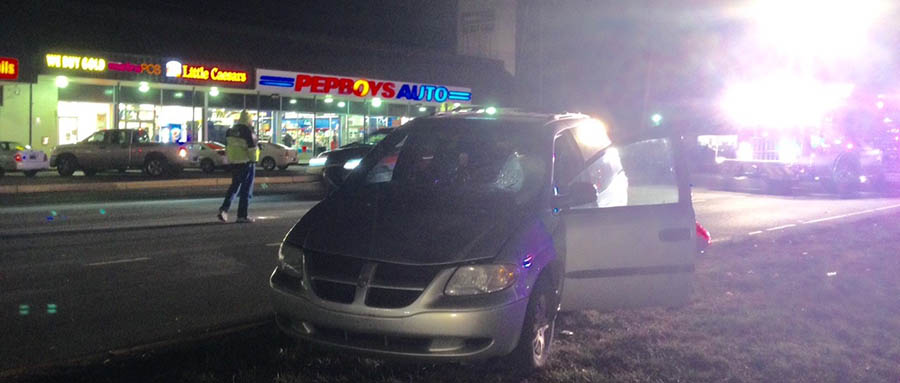 NEW CASTLE, DELAWARE (1/21/2016) A man struck by a minivan while he was walking across northbound U.S. 13 near New Castle this evening was taken to a hospital in critical condition, authorities said.
The accident happened shortly before 6 p.m. just south of the Bacon Avenue/Boulden Boulevard intersection.
The man, believed to be in his 20s, was treated at the scene for scrapes and a possible head injury. He was taken by ambulance to Christiana Hospital in Stanton, said Sgt. Abigail E. Haas of New Castle County paramedics.
The two left northbound lanes were closed as Delaware State Police investigated the pedestrian accident.
Wilmington Manor Fire Company also responded.