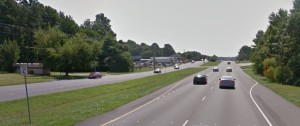 MILFORD, DELAWARE (1/19/2016) A second man has died following a single-vehicle crash on Route 1 north of Milford, the Delaware State Police said Monday.
The accident happened in the southbound lanes about 5:20 p.m. Thursday just north of Cicada Lane.
Milford- Virginio Lopez, 29 of Milford, who was a rear-seat passenger in the GMC Safari van, died Saturday as a result of the crash injuries. He had first been taken to Bayhealth Milford Memorial Hospital and then flown to Christiana Hospital in Stanton.
Earlier, police had reported the death of Ruben Martinez, 31, of Milford, who was a front seat passenger in the van and was not wearing a seat belt, police said. He was pronounced dead at the scene.
Police said Julio C. Garcia, 37, of Milford, was driving the van when for unknown reason it drifted into the median and struck a road sign, then went off the west side of the road and struck a tree. Garcia was treated at Bayhealth and released.
Police said they are still investigating the crash.
Man killed in Route 1 minivan crash is identified