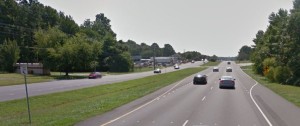 UPDATED STORY: 2nd passenger dies after Route 1 van crash
MILFORD, DELAWARE (1/15/2016) Delaware State Police today released the name of a passenger killed when a van crashed into a tree sh on Route 1 north of Milford that also injured two men.
The accident happened in the southbound lanes about 5:20 p.m. Thursday just north of Cicada Lane.
Ruben Martinez, 31, of Milford, was a front seat passenger in the mid-sized van and was not wearing a seat belt, police said. He was pronounced dead at the scene.
Police said Julio C. Garcia, 37, of Milford, was driving the 2002 GMC Safari when for unknown reason it drifted into the median and struck a road sign, then went off the west side of the road and struck a tree.
Garcia was taken by ambulance to Bayhealth Milford Memorial Hospital. Police said he was treated and released.
A rear-seat passenger, who police said they have not yet identified, was taken first to Milford Memorial and then flown to Christiana Hospital in Stanton. He was in critical condition.
Police are still investigating the crash but said alcohol doesn't appear to be a factor. No charges have been filed.
Southbound Route 1 (Bay Road) was closed in the area about 3 hours as police investigated and the wreckage was cleared.