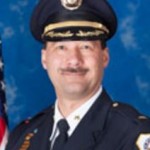 NEW CASTLE, DELAWARE (1/11/2016)  The New Castle County paramedics have received a full three-year accreditation renewal from the Commission on Accreditation of Ambulance Services.
New Castle County Emergency Medical Services was notified they received a perfect score from the CAAS site visit team after an on-site inspection that was held Dec. 15-16th. During the inspection, CAAS surveyors visited each paramedic station, performing random checks on medications, equipment and facilities, according to a news release. They also spoke with several of the paramedics regarding day-to-day operations and their knowledge of policies, procedures and the standing orders they follow when treating patients.
CAAS accreditation verifies that paramedics are compliant with over 100 standards deemed essential to a modern emergency medical service. The standards cover all aspects of emergency medical operations, clinical performance and agency management.
"The renewal of our accreditation is recognition of the hard work and commitment to excellence demonstrated each and every day by our paramedics," said Chief Lawrence E. Tan of the New Castle County paramedics. "We are pleased to have received verification that we continue to maintain the "gold standard" for a modern emergency medical service."
New Castle County established the first paramedic service in Delaware in 1975. Paramedics, unlike basic ambulances, provide advanced life support care which includes heart monitoring, intravenous fluid and drug therapy.
Tan said New Castle County paramedics were the first EMS agency in Delaware to achieve national accreditation, in December 2009, and remain the only accredited paramedic service in the state.