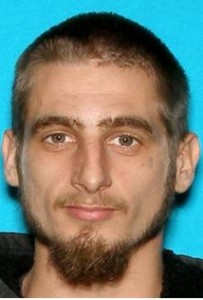 MIDDLETOWN, DELAWARE (1/11/2016) A 28-year-old Middletown man has been charged with arson in three fires in the town, authorities said today.
Nathaniel Odell is accused of intentionally igniting fires in two occupied homes on Anderson Street and an unoccupied residence on Lake Street. All of the fires happened in the early morning hours of Dec. 16.
When Volunteer Hose Company firefighters arrived in the first block of East Lake Street, flames were shooting from the unoccupied house and several other fire companies were called to assist, said Robert L. Fox, chief deputy state fire marshal.
He said Odell is charged with two counts of first-degree arson, one count of second-degree arson and five counts of first-degree reckless endangering .
Odell is being held at Vaughn Correctional Center near Smryna on unrelated charges, Fox said, and has not been arraigned on the arson charges.
Fox said Middletown police assisted in the arson investigation.