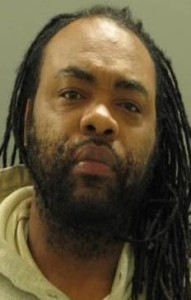 NEWARK, DELAWARE (1/8/2016) A 40-year-old Newark man was arrested on drug dealing charges, New Castle County police said this morning.
The arrest of Renyle Martin happened Wednesday in the 200 block of Whitherspoon Lane in the Whitechapel section of Newark.
"He was found to be in possession of a significant amount of controlled substances and drug paraphernalia," Cpl. Tom Jackson said.
County police and state probation officers took Martin into custody for violating probation by traveling in and out of the state, Jackson said.
A search of Martin's home and vehicle found over 79 grams of "crack" cocaine, over 18 grams of powder cocaine, over 150 bags of heroin, a small amount of marijuana and some controlled prescription medication, Jackson said. Officers also seized $350 in suspected drug proceeds.
Martin was charged with two counts of possession of a controlled substance (tier 5 and tier 2 quantity), possession of a prescription medication without a prescription, possession of drug paraphernalia, possession of marijuana and endangering the welfare of a child.
Jackson said a child was present in the home.
Martin was being held at Young Correctional Institution in Wilmington in lieu of $13,000 cash bail and for probation violation.