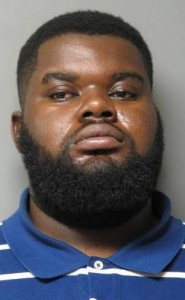 LAUREL, DELAWARE (1/8/2016) A 25-year-old Laurel man has been charged with murdering his mother in their home in Laurel, the Delaware State Police said.
Yolande Georges, 61, was found dead inside her home in the first block of W. Sixth St. by family members about 12:25 p.m. Thursday. Laurel police were first on the scene and asked state police to investigate the homicide.
"The victim sustained obvious trauma to her upper body resulting in her death," state police said in a news release.
About 8:40 a.m., a state trooper had investigated a suspicious person complaint of a man walking in the middle of Bacons Road west of Bi-State Boulevard, midway between Laurel and Delmar.
Police said the man tried to do harm to himself and was subdued by the trooper's Taser stun gun. He was later identified as the victim's son, Dukinson Appolon.
After treatment at Nanticoke Memorial Hospital in Seaford, Appolon, who lived upstairs in his mother's home, was linked to her slaying and charged with first-degree murder and possession of a deadly weapon during commission of a felony.
He was being held without bail at Sussex Correctional Institution near Georgetown.
Police said they are still investigating the murder and no motive has been established.