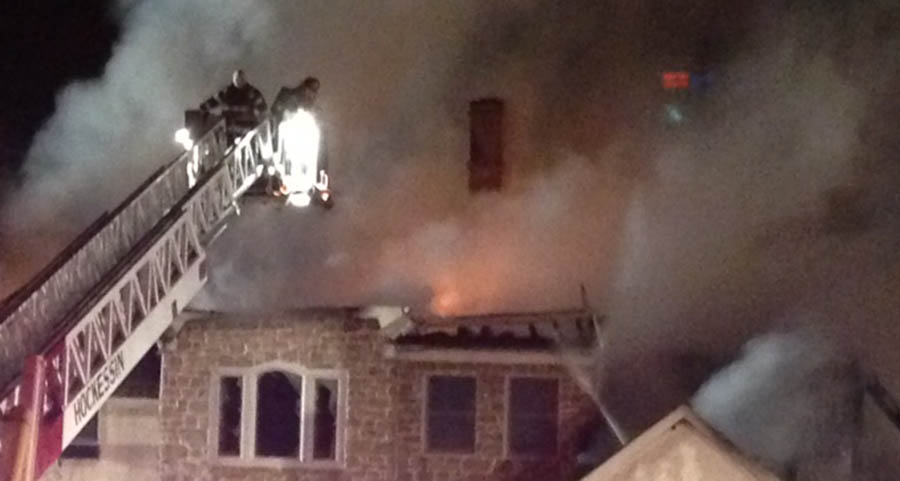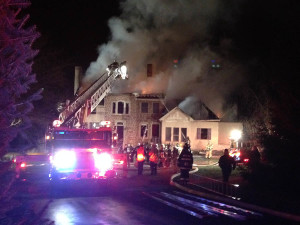 KENNETT TOWNSHIP, PENNSYLVANIA (1/5/2016) Delaware firefighters joined others battling a blaze that destroyed a 4,000-square-foot home in Kennett Township early today, according to reports from the scene.
The fire at 1087 Kaolin Road, less than a mile north of the Delaware state line, was reported shortly after midnight.
The home was fully involved when firefighters arrived.
Hockessin firefighters from Delaware were among those responding to the fire.
Fire heavily damages Ardentown home; 2 escape