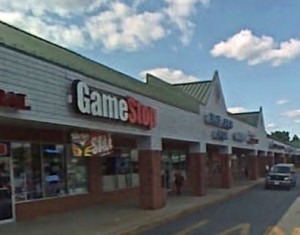 NEWARK, DELAWARE (10/29/2015) Newark police are looking for two men who robbed the GameStop store at 326 Suburban Drive.
The men, both with handguns, took money from the cash register and safe as well as cash and a cellphone from two customers in the store about 9 p.m. Tuesday, police said.
They fled through the back door of the store in the Suburban Plaza shopping center.
The robbers were described as black, about 18-25 years old and 5-feet-10. One was 150-160 pounds and the other 170-180 pounds.
Anyone with information is asked to contact Detective Daniel Bystricky at 302-366-7100 ext. 3136 or Daniel.Bystricky@cj.state.de.us.