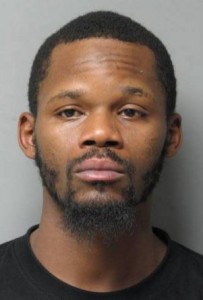 WOODSIDE EAST, DELAWARE (10/28/2015) A 31-year-old man was arrested on drug charges after bags of heroin fell from his pocket following a foot chase by a state trooper, Delaware State Police said this morning.
The incident began just before 1 p.m. Tuesday in the area of Millchop Lane, when a trooper tried to stop a Nissan Altima for some traffic violations.
Police said the driver, identified as Ray O. Horsey, drove through the Meadowbrook Acres development at high speed and stopped at his home in the 100 block of Lambert Drive, then fled on foot.
The trooper caught Horsey in a wooded area behind the home and took him into custody after a brief struggle.
In the course of the struggle, police said, a plastic bag containing 124 packets of heroin weighing 1.86 grams fell from Horsey's pocket.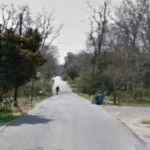 Police said they also found 2.3 grams of marijuana in his home.
He was charged with possession with intent to deliver heroin, possession of marijuana, two counts of possession of drug paraphernalia, disregarding a police officer's signal, resisting arrest, driving while suspended or revoked, aggressive driving and other traffic offenses.
Horsey was being held at Vaughn Correctional Center near Smyrna in lieu of $14,101 cash bond.
Drugs, guns seized at home on U.S. 13; man arrested