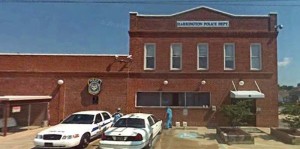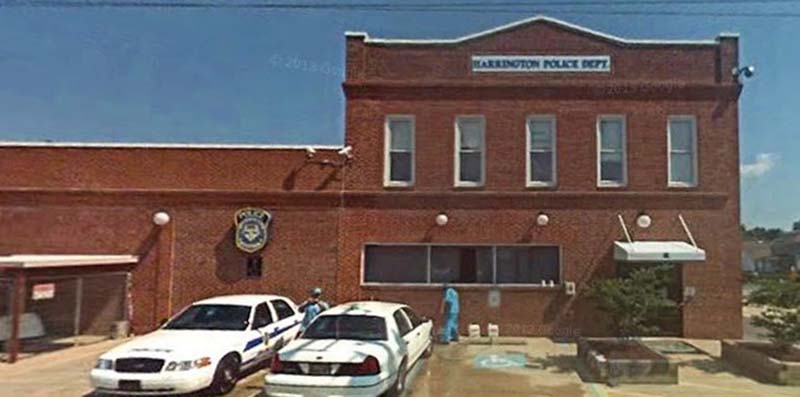 HARRINGTON, DELAWARE (9/28/2015) Two people were arrested after fleeing from a Harrington police officer trying to make a traffic stop and later crashing into another vehicle on U.S. 13 north of town, authorities reported today.
The incident began at Milford-Harrington Highway (Route 14) and South DuPont Highway (U.S. 13), Lt. Earl Brode said.
The officer, who was not identified, was eastbound on Route 14 when a westbound vehicle attempting to turn onto U.S. 13 almost hit the marked police car, Brode said.
The officer activated his emergency lights and attempted to stop the vehicle, which kept going with the officer in pursuit.
After about 4-5 miles, Brode said, the officer stopped the pursuit for safety reasons when the driver began moving at high speed and erratically.
The officer continued to follow at a distance without emergency lights, Brode said, after getting the vehicle's registration number.
The vehicle continued to flee at high speed until it was involved in a collision with another vehicle at the intersection of U.S. 13 and Jackson Ditch Road, less than a mile north of Route 14.
The officer came upon the scene and saw two people running from the vehicle, Brode said, and pursued on foot with assistance from a civilian who stopped to help. The two suspects were taken into custody.
The driver of the car, Raven Spender, 22, of the 800 block of Woodcrest Drive in Dover, was taken to Milford Memorial Hospital for treatment of minor injuries after the Sept. 14 incident, Brode said, then issued criminal summonses for resisting arrest, possession of drug paraphernalia, leaving the scene of an accident and other traffic counts.
The passenger, Antonio U. Lewis, 25, of the 200 block of Theater Lane in Camden, was issued a criminal summons for resisting arrest, Brode said. Both were released pending a future court appearance.