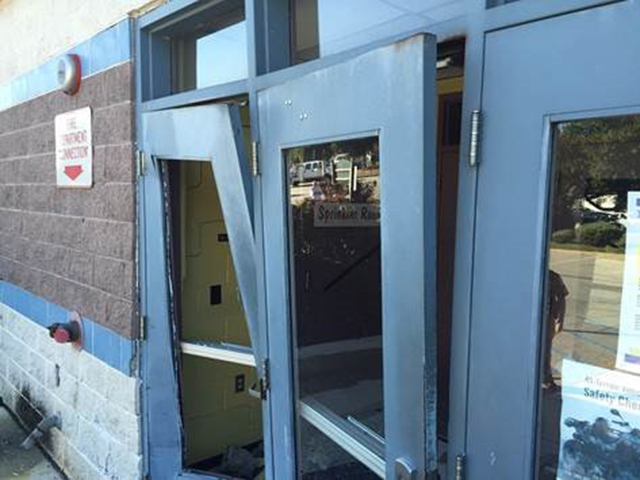 NEW CASTLE, DELAWARE (9/24/2015) The Garfield Park PAL Center near New Castle was forced to close after a car struck the front door, causing significant damage and injuring a mother and child in the vehicle, New Castle County police said.
The crash at 26 Karlyn Drive happened Wednesday morning.
The vehicle, a 2010 Honda Crosstour, struck a curb and traveled across the PAL Center parking lot before hitting the door, leaving a trail of fluids from the scene of the collision, Officer First Class Tom Jackson said.
The car was located nearby on Karlyn Drive where it had struck another curb.
The driver, a 33-year-old woman, and her 6-year-old son, who had been heading to a bus stop when the accident happened, were taken by ambulance to Christiana Hospital in Stanton. Jackson said their injuries were not life-threatening.
Police are still investigating the incident and no charges have been filed.
A county building inspector declared the building uninhabitable as a result of the damage.
Jackson said the county and Police Athletic League of Delaware officials are working to restore service at the center.
Motorcyclist dies after Route 1 crash
Trooper pulls driver from burning truck after crash