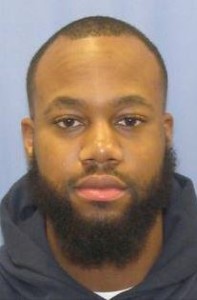 BRANDYWINE HUNDRED, DELAWARE (9/2/2015) A Pennsylvania man has been charged in a July 15 home invasion in Brandywine Hundred, the Delaware State Police said today.
Jeremy W. Clark, 26, of Chester, was one of two men who confronted and robbed a 41-year-old man at a home in the 1800 block of Foulk Road, police said. A shot was fired during the incident.
Police had obtained warrants charging Clark with robbery, possession of a firearm during commission of a felony, home invasion, burglary and conspiracy.
Clark was taken into custody Sept. 7 by Philadelphia police during an unrelated investigation. He was extradited to Delaware on Monday and is being held at Young Correctional Institution in lieu of $161,000 cash bail.
Foulk Road home invasion: Man struck with gun, shot fired