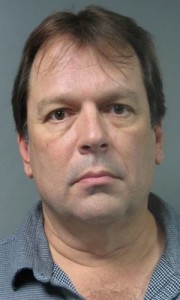 DOVER, DELAWARE (9/12/2015) A former Dover Little League president has been charged with theft of money from the organization, city police said this morning.
William Berry, 52, of the 100 block of Greenbriar Drive near Hartly, turned himself in to police on Friday, accompanied by an attorney.
"During the investigation, it was discovered that Berry was taking money from the organization and its various fundraisers, and using the league's credit card for unauthorized personal purchases totaling over $4,000 over a period of time," Master Cpl. Mark Hoffman said.
Berry was charged with theft over $1,500, theft by false pretense over $1,500, unlawful use of payment card over $1,500 and third-degree forgery.
He was released on $7,000 unsecured bond.
Police released this statement from the Dover Little League Board of Directors:
"Following the values set forth by the Little League, the Dover Little League Board of Directors had the character and courage to pursue some questionable actions by our former president. Our board is committed to maintaining the loyalty of our parents, players, community and sponsors. We regret deeply this incident has occurred but assure you it was dealt with swiftly. As this is an ongoing investigation, we are unable to provide additional comments or information. We are thankful for the support of the Dover Police Department's efforts and have been fully cooperative with their investigation."
Dover police: Ecstasy found during traffic stop; 2 arrested