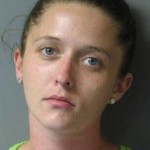 REHOBOTH BEACH, DELAWARE (9/5/2015) Five people from Blades have been charged in connection with an organized shoplifting ring after being caught with items from various outlet stores along Route 1 near Rehoboth Beach, the Delaware State Police said Friday.
Four were taken into custody about 1:30 p.m. Tuesday after troopers investigated a report of a suspicious vehicle in the Seaside Outlets parking lot and saw bags of stolen merchandise on the rear seat of a car, police said. The items – worth $2,600 – had been taken from stores in the Seaside and Bayside Outlets, including Express, Nike, J. Crew, Under Armor, Orvis, Sperry, American Eagle, Nautica and Pacific Sunwear.
Three metal wire cutting tools used to defeat anti-theft devices attached to store merchandise as well as drug paraphernalia also were found in the car, police said.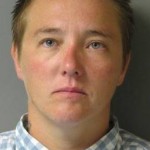 Tiffany A. Barnes, 24;  Amber R. Smith, 32; Tyler Floyd, 23; and David A. Floyd, 46, were each charged with felony possession of shoplifter tools, felony theft – organized retail crime over $1500, conspiracy, nine counts of shoplifting under $1500 and possession of drug paraphernalia. All four were being held in lieu of $12,400 secured bond.
A fifth suspect, Jorge Ruiz, 53, was arrested at their home in the 300 block of S. Cannon St. in Blades. Police said he would purchase the stolen merchandise in return for a deduction in their rent, then resell the items. At the home, police said, troopers seized merchandise totaling more than $4,600 along with more than $1,400 in suspected proceeds from the sales.
Ruiz was charged with felony theft – organized retail crime over $1500 and conspiracy. He was released after posting $5,000 secured bond.
28-year-old man charged in 3 Rehoboth-area robberies
Big changes ahead for Route 1 in Delaware