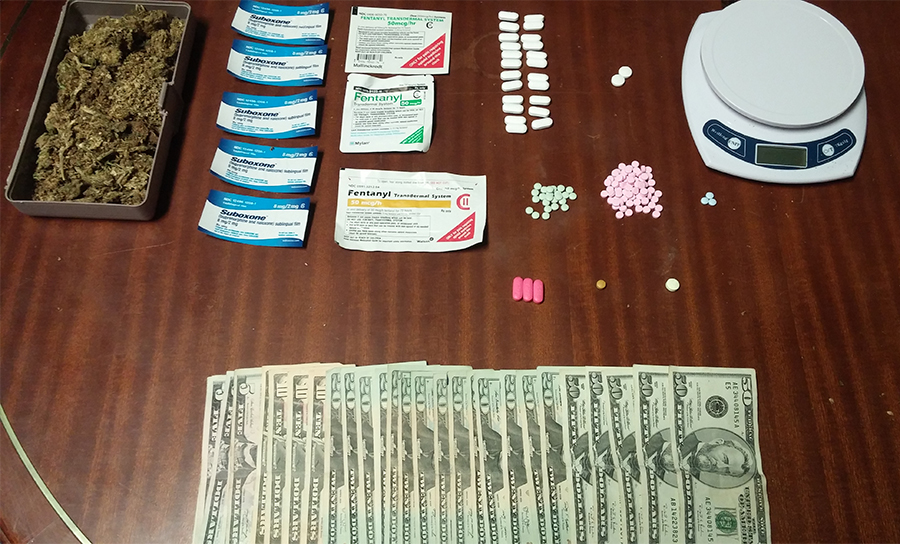 ELSMERE, DELAWARE (9/4/2015) A 52-year-old man was arrested for selling prescription pills from his home south of town, Elsmere police said this morning.
Charles H. Longacre, of the 300 block of Mansion Road, was arrested Thursday.
Police said a search of his home found 97 oxycodone pills, three fentanyl patches, five suboxone strips, 23 methocarbamol pills, two carisoprodol pills, one acetaminophen pill and 83 grams of marijuana.
The drugs were worth about $1,500, Police Chief Laura Giles said, and officers also seized $611 from Longacre.
He was charged with possession with intent to deliver a controlled substance, multiple counts of possession of a controlled substance, possession of marijuana and endangering the welfare of a child.
Longacre was being held at Young Correctional Institution in lieu of $35,000 secured bail.
Elsmere police arrest two suspected drug dealers