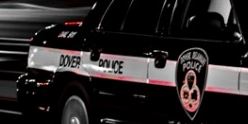 DOVER, DELAWARE (8/16/2015) A burglar took a video game from a Dover home, city police said Saturday.
The burglar entered the home in the 100 block of Stoney Drive through an unlocked door sometime between 1 p.m. and 7 p.m. on Friday.
An Xbox One video game was taken.
Master Cpl. Mark Hoffman asked anyone with information to call police at 302-736-7111.
Dollar Tree in Dover robbed by man with gun