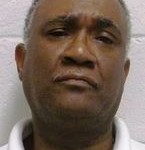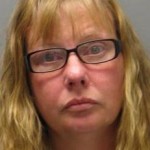 GLASGOW, DELAWARE (8/13/2015) Two people have been arrested in the robbery of an elderly woman in the parking lot outside the Kohl's store on U.S. 40 in Glasgow last week, Delaware State Police said today.
Police said Pierson Wilson, 52, of Elkton, Maryland, was identified as the man who pushed the woman to the ground and took her purse on Saturday. The victim was taken to a hospital for treatment of injuries police said were not life-threatening.
Wilson fled in a Chevrolet truck, police said, which was driven by 44-year-old Jennifer Brumbley, also of Elkton.
Delaware State Police detectives, with assistance from Elkton police, took Brumbley into custody at her home. She was charged with first-degree robbery and second-degree conspiracy.
Brumbley was being held at Baylor Women's Correctional Institution in lieu of $50,000 secured bail.
Wilson was taken into custody Wednesday by Elkton officers after he was located on Main Street in Elkton.
He was being held at Cecil County Correctional Center on a fugitive warrant pending extradition to Delaware to face the same charges as Brumbley.
Elderly woman assaulted, robbed outside Kohl's in Glasgow