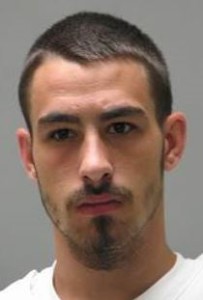 NEW CASTLE, DELAWARE (8/11/2015) A 20-year-old man was charged with raping a boy in the Rambleton Acres community west of New Castle, police said today.
Vito Maniscalco, of the first blcok of W. Balbach Ave., was charged with two counts of fourth-degree rape.
The alleged abuse was reported to police Sunday, said Officer First Class Tracey Duffy, spokeswoman for New Castle County police.
She said detectives learned the victim lived in close proximity to Maniscalco and he had befriended the victim and gained his trust.
Police searched Maniscalco's home on Monday and took him into custody.
He was being held at Young Correctional Institution in lieu of $40,000 cash bail.
"Detectives are concerned there may be other juveniles who were befriended by Maniscalco and are requesting they contact Detective Levy of the Criminal Investigations Unit at (302) 395-2782 or via e-maiil at CILevy@nccde.org," Duffy said.