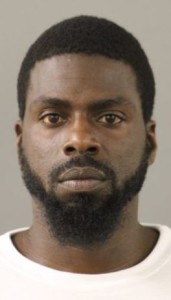 DOVER, DELAWARE (8/10/2015) Dover police today identified a suspect in the robbery of two men last month in the parking lot of the Pine Grove Apartments.
The robbery happened about 11:20 pm. July 31 at 255 Webbs Lane.
Police say William Lewis, 32, of Vanessa Drive in Dover, and an unidentified black male approached two men at their vehicle and demanded their belongings at gunpoint.
One victim attempted to flee on foot but was caught and pistol-whipped multiple times, including in the head and face, Master Cpl. Mark Hoffman said.
The robbers then took the victims' wallets, stripped one victim naked and fled.
Hoffman said detectives learned Lewis was the robber with a handgun.
A warrant was obtained charging him with:
Conspiracy 2nd Degree
Robbery 1st Degree (x2)
Possession of Firearm During Commission of Felony
Possession of Firearm By Person Prohibited
Assault 2nd Degree
Dover police arrest 2 in Webbs Lane homicide