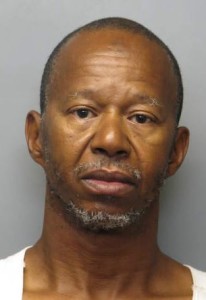 MILFORD, DELAWARE (7/20/2015) A Millsboro man has been charged in numerous vehicle break-ins earlier this month, Milford police said this morning.
The break-ins happened on July 2 and 3 in the 500 block of S. Walnut St., 600 block of New St. and Polk Avenue.
Henry R. Young Jr., 54, was charged with four counts of burglary 3rd degree, theft under $1,500, attempted theft under $1,500, carrying a concealed deadly weapon and possession of a deadly weapon by a person prohibited.
Police said Young broke into vehicles and removed items. He had a  knife in his possession when he was arrested, Detective Dwight Young said, and was wanted on a warrant from Sussex County Superior Court.
Young Jr. was being held at Sussex Correctional Institution in lieu of $6,000 cash bond.