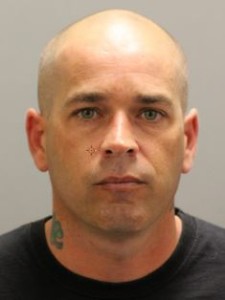 HARRINGTON, DELAWARE (7/20/2015) A Harrington man was arrested in a bloody domestic assault, city police reported today.
The incident happened about 8:25 p.m. Friday in the 100 block of Mechanic St.
Officers arrived to find a woman with a swollen eye and a large cut on the back of her head, and a large amount of blood throughout the home, Lt. Earl K. Brode said.
The man later charged, Keith E. Sayler, 37, of the same address, was attempting to give the woman first aid, Brode said.
Brode said the couple had been arguing when Sayler assaulted her. There was a child in the home at the time, he said.
The woman was taken to a local hospital for treatment.
Sayler was charged with first-degree assault and second-degree reckless endangering the welfare of a child.
He was being held at Sussex Correctional Institution near Georgetown in lieu of $22,000 cash bail.
Dover woman arrested on drug charges in Harrington