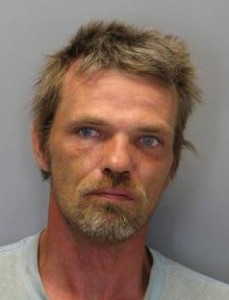 OGLETOWN, DELAWARE (7/13/2015) Delaware State Police say a Michigan man has been charged in the rape of a 15-year-old girl in a Motel 6 after he met her through social media.
William A. Burrows, 39, of Benton Harbor,  was charged Saturday with fourth-degree rape, unlawful sexual contact, aggravated menacing and possession of a deadly weapon during commission of a felony.
Police said Burrows befriended the girl in November through a social media website, and they remained in contact and met in the beginning of this month.
About 2 p.m. on Tuesday, the two were left alone in a room at the Motel 6, 100 McIntosh Plaza off Route 273, that the victim's friends and Burrows had checked into, police said.
Burrows began inappropriate advances and physical contact with the 15-year-old, police said, who was able to fend him off and leave the room.
Police were notified Saturday evening, a day after the mother discovered text messages and calls from Burrows on the girl's phone.
The mother informed Burrows when he called the phone never to call again, police said, and on Saturday two young adult family members met Burrows in the parking lot of the Motel 6 to tell him to stop contacting the girl. Police said Burrows threatened harm to the two young adults with a box cutter knife before they fled.
Burrows was arrested about 7 p.m. Saturday in the parking lot of the Harmony Plaza Shopping Center in Ogletown.
He was being held at Young Correctional Institution in Wilmington in lieu of $93,000 cash bail.