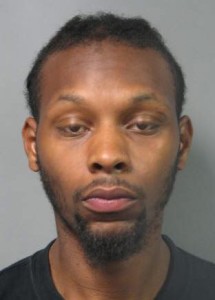 DOVER, DELAWARE (7/8/2015) A Wilmington man has been charged in connection with burglaries or attempts at five businesses in the area, Dover police said Tuesday.
Larry M. Wilmer, of the 100 block of N. DuPont St., was spotted by Dover officers early Monday while attempting to pry open a rear door at the Country Farm Foodstore at 1014 S. Little Creek Road, Master Cpl. Mark Hoffman said.
Wilmer and another male fled but Wilmer was captured a short distance away, Hoffman said.
Wilmer was charged with wearing a disguise during commission of a felony, burglary, attempted burglary, possession of burglar tools, theft under $1,500, resisting arrest and criminal mischief.
The charges relate to burglaries or attempts at these businesses, Hoffman said:
May 16: East Side Package Store, 1018 S. Little Creek Road
July 1: El Pipil Restaurant, 720 N. DuPont Highway
July 6, 1:05 a.m.: Betsy Ross, 1294 Forrest Ave.
July 6, 2:02 a.m.: AC Moore, 277 N. DuPont Highway
July 6, 2:48 a.m.: Country Farm Foodstore, 1014 S. Little Creek Road