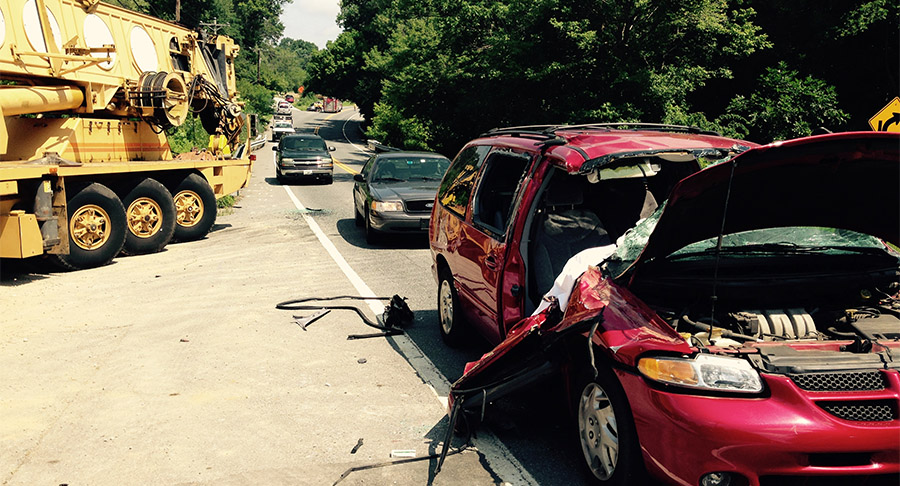 RED LION, DELAWARE (7/8/2015) Two people were taken to a hospital after their van crashed into a crane in Red Lion, and the crane operator was cited for a parking violation, Delaware State Police said this morning.
The accident happened about 11 a.m. Tuesday in the 1800 block of Bear-Corbitt Road (Route 7), just south of Route 71.
A 1999 Dodge Caravan driven by Harvey McCoy, 82, of Bear, was southbound when the right front struck the crane that was stationary and partially in the roadway while working at the Red Lion pumping station, police said.
A passenger in the Dodge, Mary McCoy, was trapped in the van until she was extricated by firefighters. Both McCoys were taken by ambulance to Christiana Hospital. Harvey McCoy was taken for evaluation and Mary McCoy for treatment of injuries police said were not life-threatening. Both were wearing seat belts, police said.
No injuries were reported to the crane operator, Paul Ruga, 56, of Dorothy, New Jersey. He was cited for a parking violation.
The crane is owned by Spark Electric Service of Smyrna.