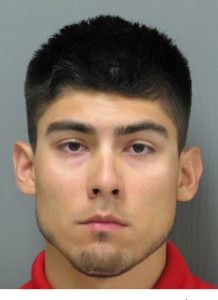 MILFORD, DELAWARE (7/7/2015) A Milford man charged last month in the rape of a child is facing new charges in the rape of a different young girl, city police said Monday.
Meir Morales, 23, was charged Thursday with fourth-degree rape and endangering the welfare of a child with child as sexual assault victim.
Detective Dwight Young said that between 2008 and 2010 Morales performed sexual acts with a girl between 7 and 9 years old at a home in Milford.
On June 25, Morales had been charged with similar charges as well as sexual solicitation of a girl 7 to 9 years old at a different residence in Milford, Young said.
"Morales had encouraged the female victim to engage in sexual acts with him by communicating with the victim in person, through a video gaming system and obscene drawings," Young said of the earlier charges.
He said Morales engaged in sexual acts numerous times at two different homes between 2008 and 2010, when the victim was 7 to 9 years old.
Morales is being held at Sussex Correctional Institution near Georgetown in lieu of $16,500 secured bond on the original charges and an additional $22,000 unsecured bond on the latest charges.