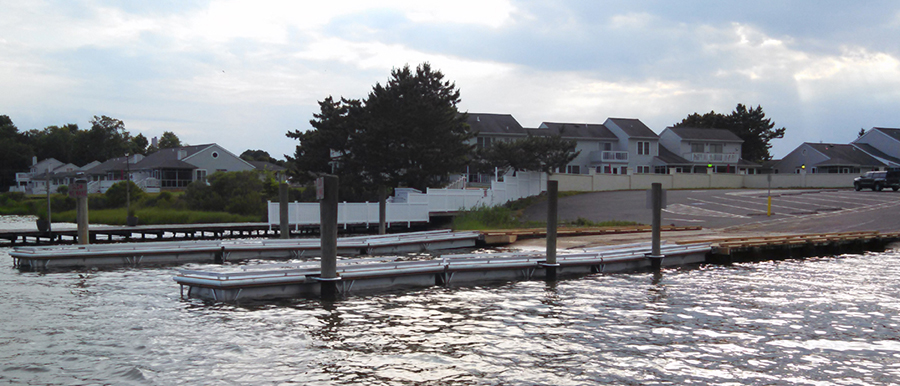 DOVER, DELAWARE (7/1/2015) Upgrades to the Rosedale Beach boat ramp east of Millsboro have been completed ahead of schedule, the Delaware Division of Fish & Wildlife said today.
The work began June 24 and was completed Friday, five days ahead of schedule.
Dock walkways were replaced, floating aluminum courtesy docks installed, ramps repaired and a large hole at the end of the ramp was filled.
Officials of the Department of Natural Resources and Environmental Control say the large hole was created by power loading boats at the end of the ramp, a practice which Fish & Wildlife officials discourage.