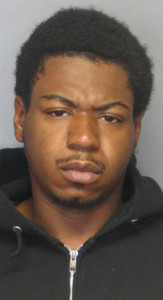 WILMINGTON, DELAWARE (5/26/2015) City police have arrested a suspect in three burglaries in the Trolley Square area.
Desmond Elliott, 20, of Wilmington, was arrested at a home in the 1900 block of Delaware Ave. about 6 a.m. Tuesday.
Police said they found items connecting him to the burglaries at the home.
The burglaries happened over the last three weeks.
Elliott was being held at Young Correctional Institution in lieu of $10,000 cash bail.
Anyone with additional information is asked to call Detective J. Merced at 302-576-3637.