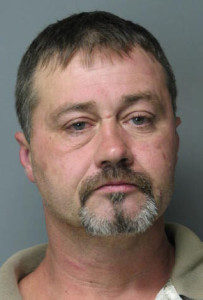 SMYRNA, DELAWARE (5/23/2015) A 48-year-old man was charged with stealing from his former landlord, Smyrna police said Friday.
Ronald Miles of Smyrna was charged with burglary and theft under $1,500.
Miles allegedly entered a garage in the 600 block of W. South St. and stole an engine jack lift valued at $300.
The 70-year-old owner told police Miles was a former tenant who had been evicted.
Miles was arrested Friday, Cpl. Brandon Dunning said.
Smyrna police had arrested Miles in February on drug charges.