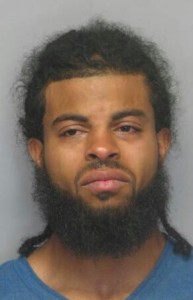 WILMINGTON, DELAWARE (5/21/2015) Bail has been set at $1.5 million for a Wilmington man charged with second-degree murder in the fatal shooting of a woman last month.
Mateo Pinkston, 25, was arrested Wednesday near Seventh and Washington streets.
He is charged in connection with the fatal shooting of Arteise M.N. Brown, 24, and the wounding of a 19-year-old woman on April 28.
They were shot in the 600 block of W. Sixth St.  Brown, the mother of two young boys, died later at Christiana Hospital.
Pinkston is being held at Young Correctional Institution.
24-year-old woman dies after Wilmington shooting