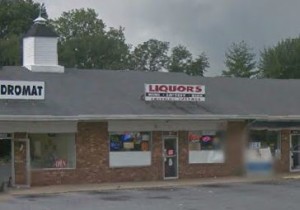 DOVER, DELAWARE (5/18/2015) A liquor store was burglarized over the weekend, Dover police reported today.
The burglary at the Eastside Package Store, 1018 S. Little Creek Road, happened just before 3 a.m. Saturday.
The burglar used a tool to pry open the door, then escaped with cash.
He was wearing a hooded sweatshirt, pants, a face mask, baseball cap and sneaers, Cpl. Mark Hoffman said.
He asked anyone with information to call 302-736-7111.