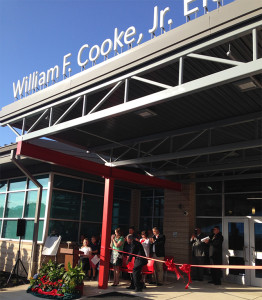 HOCKESSIN, DELAWARE (5/14/16) Red Clay Consolidated School District held a ribbon cutting today to mark the opening of the new William F. Cooke Jr. Elementary School.
The building at 2025 Graves Road is the district's 16th elementary school.
District officials, Principal Linda Ennis and school namesake William "Buzzy" Cooke were on hand for the ceremony as well as parents and students.