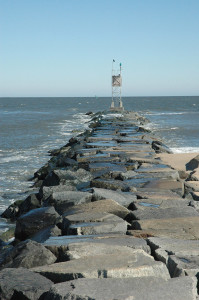 INDIAN RIVER INLET, DELAWARE (5/13/2015) A boater has been charged with throwing a filet knife that narrowly missed anglers and others on shore in the Indian River Inlet, authorities said Wednesday.
No injuries were reported in the incident Monday.
Jeffrey T. Cumens, 52, of Ocean View, was charged by state fish and wildlife officers with felony reckless endangering and disorderly conduct. He was released on $1,200 unsecured bond pending a preliminary hearing.
Officials of the Department of Natural Resources and Environmental Control said Cumens' bond includes a no-contact order with another person involved in the incident and forbids him from being aboard any vessel in Delaware waters before the hearing.