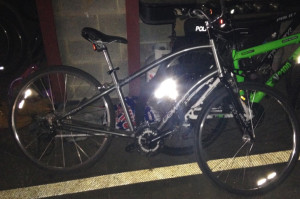 WILMINGTON, DELAWARE (5/9/2015) City police said this morning they have identified a 68-year-old man who was critically injured in a fall off a bicycle on Friday.
The man struck his head in the fall about about 1:45 p.m. in the 1600 block of Lovering Ave. His identity was unknown at the time and police had sought help from the public.
Police said the incident was accidental and the man's identity will not be released at the family's request.
Police said the man remained in critical condition.
Do you know this bicycle? Rider critically injured, identity unknown